Mar 31, 2020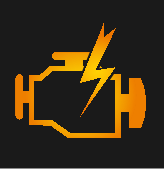 Okay, you're familiar with this scenario, you're on the road and the check engine light suddenly grabs your attention. For many, if not most operators, one pulls over and reaches for their OBD 2 reader to get an idea of what the problem is and potentially, how serious it is.
Once only available at dealerships and repair shops, diagnostic scanners now come in all sizes, capabilities and price ranges to be an affordable tool for any driver's toolbox. But do you know the over 50-year story behind on-board diagnostics? It is interesting to see where the tool started and how it has advanced and which ones are leading the way in 2020.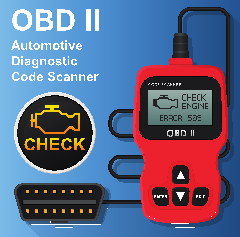 Way Back When
First, let's start at the beginning, 1968 to be exact. That's when Volkswagen incorporated an on-board computer with the ability to be scanned, on their Type 3 compact car. From there, the on-board diagnostic tool slowly evolved over the years.
In 1975, Datsun consumer vehicles started featuring on-board diagnostic computers to aid in fuel injection system tuning. It is important to note that there was no industry standard in place at the time. General Motors created a proprietary interface and protocol for testing the Engine Control Module (ECM) during the assembly line process in 1980. It was called the Assembly Line Diagnostic Link or ALDL.
The Society of Automotive Engineers proposed the adoption of a standardized diagnostic connector and a set of test signals in 1988. In 1991, what eventually became known as OBD 1 (On-Board Diagnostics) was introduced as a result of the California Air Resources Board's (CARB) requirement that all new vehicles have some level of OBD capability. It wasn't until 1994 that CARB mandated OBD 2 specifications be adopted for all new vehicles starting in 1996. And in 1996, OBD 2 was < a href="https://en.wikipedia.org/wiki/On-board_diagnostics" target="blank">made mandatory for all cars sold in the United States.
Heavy-Duty OBD 2
OBD requirements for heavy-duty vehicles were phased in by the EPA between 2005 and 2008. And, in 2010, the EPA made the OBD 2 standard mandatory for all heavy-duty vehicles.
Even though the specifications and codes for on-board diagnostics became more standardized, the price of diagnostic tools remained high for years. So, only dealerships and repair shops could afford them. But, as technology advanced, OBD scanners became affordable for consumers.
Readers vs. Scanners
Before we go any further, it may be important to point out to some that there are two types to OBD2 tools for vehicle owners — code readers and scanners.
Code Readers are OBD2 devices that can read and clear codes from vehicles equipped with an on-board computer. OBD2 code readers are usually inexpensive and are limited in what they can diagnose. They usually don't have the capability to provide manufacturer-specific codes or offer access to any additional data.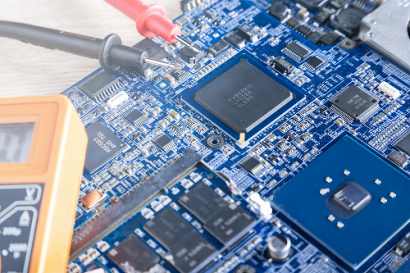 Scan tools offer a variety of more advanced features and usually give users access to manufacturer-specific codes, allow for customizable access to live and recorded data and even provide information for troubleshooting problems. As to be expected, OBD2 scan tools are more expensive than code readers.
Heavy-duty Truck Diagnostic Tools
There are a variety of OBD2 diagnostic tools to choose from for today's heavy-duty truck, 4×4 or farm vehicles. Diagnosing issues yourself in order to find, identify and perform a repair offers a significant amount of savings potential for heavy-duty vehicle owners. And, if an issue is serious enough that it requires a professional mechanic, at least you're better informed about what's wrong with your vehicle and less likely to be surprised by the announcement of a costly repair.
Over at obdfocus.com, Tim Miller has put together a great review of the five best heavy-duty truck diagnostic scanners for 2020. If you're looking for truck diagnostic tools, OBD FOCUS' article is a great place to start. Here's a quick summary of the five models from the article:
For Class 4 (14,001 lbs.) through Class 8 (33,000 lbs. and over) Heavy-duty Trucks.
Includes 6-pin and 9-pin Deutsch connectors PLUS OBD2 16-pin connectors.
Provides J1587, J1939 and J1708 protocols — Heavy-duty Standard.
Includes Generic/Global OBD2 16-pin (cars and light trucks) communication-Modes 1-10.
Read and Clear Active and Inactive Fault Codes. Easily determines the cause of the Check Engine Light (MIL). Turns off Check Engine Light (MIL), clears codes and resets monitors.
Reads, records, graphs & plays back live sensor data. Reads live O2 sensor test data and EVAP data stream, displays monitor and I/M readiness status (emissions).
Coverage for Engine, Transmission, Brakes and More, via Heavy-duty Standard.
Monitor all Data and View Live Data Streams.
Supports all heavy-duty trucks(J1587, J1939 and J1708) and all OBD2 standard protocols. For American HD trucks (Class4-Class8) from 2006 on.
Reads and erases codes, I/M Readiness, Live data, EVAP Test, O2 Sensor Test, Auto transmission, ABS and more.
Built-in DTC library for instant code definition display.
Works on almost all cars, mini vans and light-duty vehicles (OBD2 & CAN) for 1996 US-Based, 2001 EU-Based and 2008 Asian vehicles
Only for Class 8 Diesel HD trucks
Check Engine Light Reset – read and erase all detected Diagnostic Trouble Codes (DTCS)
Transmission – read and clear transmission system error codes or check status via live data
Braking – read and erase braking system error codes and monitor status via live data
Exhaust Emission – read and erase exhaust system codes, read ECU info and monitor status via live data
Diesel Particulate Filter – read and erase DPF codes and monitor the system via live data
Designed to work with all OBD2 compliant vehicles and Heavy-duty Vehicles (J1939 and J1708).
Offers complete OBD2 functions with Enhanced Mode 6 access, and the patented one-key I/M Readiness Test.
Widely compatible with 1996 and newer American, Asian and European vehicles (including light trucks), and diverse protocols for Heavy-duty Vehicles utilizing SAE-J1939 and SAE-J1708.
Decode generic (P0, P2, P3, and U0), manufacturer-specific (P1, P3, and U1) codes and pending codes, along with the improving mode 6 data for reading the definition of an On-Board Diagnostic Monitor ID, and the enhanced codes in Powertrain system for Ford, GM and Chrysler.
Supports 68 brands and over 220 models from America, Europe, Asia
Easy-to-use touchscreen interface for quick auto scanning and vehicle diagnosis – has a higher hardware configuration, larger storage capacity, faster processor and features the latest display technology (10-inch capacitive touch screen).
Features a Bluetooth OBD2 connector module and Wi-Fi functionality for cord-free convenience
Rugged, heavy-duty construction
Designed to provide diagnostics utilizing J1939 and J1708 truck standard protocols and is equipped with 6PIN OBD, 9PIN OBD, and additional diagnostic connectors for major truck brands.
Supports multiple ECUs, and is compatible with the latest Android-based Launch X431 diagnostic tablets.
Diagnose But Don't Delay
Heavy-duty truck diagnostic tools can be extremely helpful in the care and upkeep of your heavy-duty vehicle. But it's important to realize that when a serious issue arises, the smart move is to get your truck, 4×4 or farm vehicle to the experts at Inland Truck Parts right away. Because, when it comes to diagnosing, repairing and maintaining your vehicle, we have the quality and expertise to get the job done right, right now.