Mar 27, 2020

Your truck has a worn out or broken part. You know exactly what part you need and most importantly, you know how to replace it. The question at this point is do you order a new, replacement part or go with a used part from a salvage yard? As you well know, there are pros and cons for each choice. This article will help you weigh the options and considerations on going to a salvage yard for your next repair or restoration need or ordering a new part.
Salvage Yard, Junk Yard or Scrap Yard. Is There a Difference?
While a lot of people think a junk, salvage and scrap yard are synonymous, there really is a big difference. Typically, a scrap yard is a temporary depository of material that is destined to be recycled. They buy metal by the pound or even by the ton. It's usually not the place to go for used parts.
A junk yard can be a collection of anything. It is most often just a mix of things piled or placed wherever they fit. The lack of organization can make finding what you need difficult, to say the least.
A salvage yard is just that, a place intentionally organized where the contents can be picked apart and salvaged for parts. A typical salvage yard is usually laid out by make and model. Some even have their inventory listed online, which can be helpful in determining if that particular yard is even worth the trip.
Retail it or Wrench it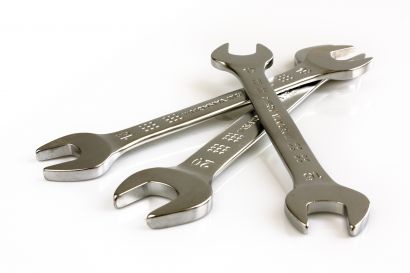 Okay, now you have a choice to make. You could buy or order a new replacement part or take your chances at the salvage yard. If you're looking to save some money, the salvage yard may be the place for you. Here are a few of the "pros" and "cons" to getting your replacement part from a salvage yard.
Pros
If you have the time, the tools and a spirit of adventure, then the salvage yard can be a fantastic experience for you.
Lower cost — a good used part isn't going to cost you nearly as much as a new part. And you don't have to pay shipping when you use a salvage yard.
Possible better match/fit — if you're working on an older model vehicle, especially one that's no longer in production, a part from a salvage vehicle is most likely OEM (original equipment manufacturer) and may fit better, if not perfectly, when compared to an aftermarket part. It's also important to consider that replacing an OEM part with an OEM part may allow you to keep from voiding an existing warranty.
Sense of satisfaction — let's face it, when you're working on your vehicle, nothing is quite as satisfying as wrenching a part in a salvage yard, hauling it home, installing it and having it work perfectly. That sense of satisfaction and sense of accomplishment are probably two of the most alluring things about getting a part at a salvage yard.
Thrill of the hunt — while this somewhat applies to the sense of satisfaction mentioned above, for those who have the time on their hands and can afford the effort, a trip to the salvage yard is the equivalent of a truck part safari or treasure hunt.
Cons
Although the downside to getting your parts from a salvage yard are pretty apparent, here's a quick breakdown of things you need to keep in mind.
Possibility of compromised quality — a used part may be very "used" and/or abused. And the wear and tear or stress may not be visibly evident, so you really are taking a chance with a used part. Fortunately, almost all salvage yards offer some sort of warranty on the parts they sell. But you should ask about a warranty before you head off for the yard and start your search.
Not a perfect fit — this goes without saying, but if it's not OEM, you could be dealing with a part that "works," but doesn't match the exact specifications. That may be okay for some, but it can cause all kinds of problems down the road, from voiding warranties, to performance issues, to even outright part failure.
Time and effort — while some salvage yards may have fairly accurate records of the parts and vehicles they have in stock, it is still going to take substantial time and effort on your part to go to the yard, find what you're looking for, remove the part and return home. So, regardless if your repair or restoration is a labor of love or essential to your daily productivity, the amount and impact of the time and effort you spend in a salvage yard can't be overlooked or easily dismissed.
Bringing your own tools — depending on the part your looking to remove, you may need to lug a substantial amount of your toolbox to get the job done. And, if you don't have the right tool on hand, you may have to go buy it if it's not in your toolbox at home. As a side note, keep an eye on your tools, especially when you're preoccupied removing a part from under a car. Tool theft is a justifiable concern at some salvage yards. Here's a good video on the basic tools you should consider bringing to the salvage yard.
Buying Used Parts Online – Buyer, be Ready to Beware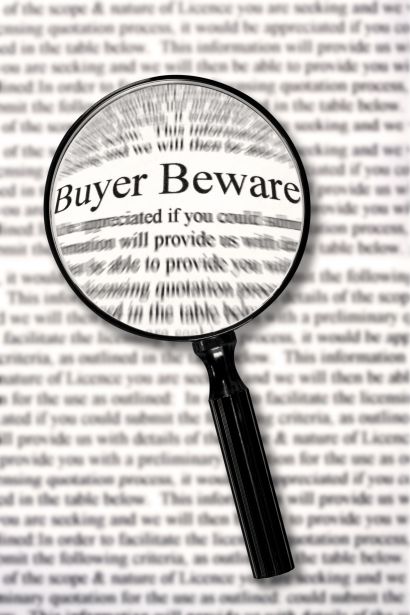 This also goes without saying, but if you can't hold and inspect a part before you buy it, you're relying on someone else's definition of quality. That's what can make buying used parts over the internet somewhat risky. Of course, when it's a hard-to-find part, it's a risk you sometimes have to take.
Used vs. New – Ultimately, it's up to You
When you weigh the pros and cons of going to a salvage yard, it really comes down to quality, time and money. If you can afford to take things into your own hands and you enjoy the thrill of the hunt and potential savings, the salvage yard may be the ideal choice for you.
The Right Part is Right This Way
When you can't afford to take the chance on compromising the quality, performance or fit of a part, Inland Truck Parts stands ready to help. We have the new parts and remanufacturing capabilities to solve your repair needs with speed, quality and confidence. So, if the salvage yard isn't the way you want to go to get your vehicle up and running, give Inland a call right away.